Before discussing on travel accessories for women, let's share a fact!
Post COVID era, travel with necessary accessories is one of the major concerns. From getting comfort to maintain safety, travel accessories play important roles.
Even, we often get ahead of ourselves while going on vacation. We get excited and hit the road to travel.
Then as we reached our destination, we spent all the time sorting suitcase disasters and buying traveling accessories we forgot to pack.
So it is wise to pack essential travel accessories to make your traveling as comfortable as possible. Time and money are very important for enjoying a vacation. We must save them at any cost.
We are listing some travel accessories for women to save me time and money. The women can enjoy their trip without any interruptions.
Most Essential Travel Accessories for Women to Pick always
Wanderlusts have no barrier of gender, caste, creed, age, etc. They love to explore. Therefore, having right accessories help them always.
Every traveler must carry essential travel accessories. Sometime they can't understand what to carry!
Don't worry! I am here go guide you. If you are a solo traveler or travel with family, these accessories you may need.
Today I am only discussing the most essential travel accessories for women.
Before entering into the main topic, I'll share a fact with you.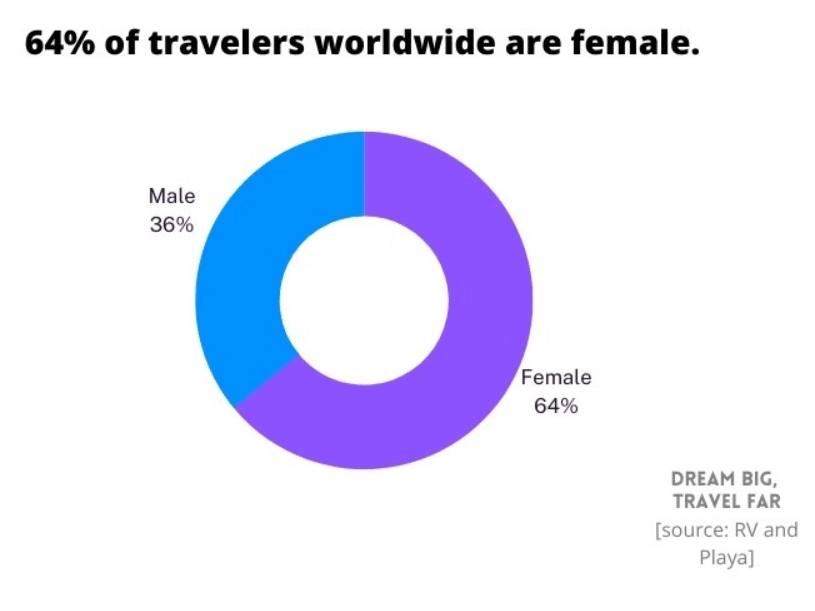 As a result, women travelers in the world prefer to carry their favorite accessories.
Hanging suitcase organizer
Among travel accessories for women, clothes and suitcases are the priority of every woman on a trip. Packing and unpacking clothes as we reach the hotel is a big fuss. With the hanging suitcase organizer inserts, you can fix this problem. 
You can organize all your clothes, shoes and accessories in different compartments while packing. You can easily hang the whole organizer up in your hotel in seconds. Even handing suitcase is one of the most important travel accessories for men too.
This way, you can stay organized the entire trip. You do not have to dig through your suitcase while going sightseeing. You can easily find the hanging suitcase organizer on Amazon.
Transparent packing cubes
See-through packing cubes are your best option for keeping your suitcase organized. You can keep everything in a particular spot without mixing clothes, inners, shorts, toiletries, makeup etc. This way, you can keep everything organized for your whole trip.
The transparent packing cubes also help you to see exactly where things are. You can easily pick the packing pouch of what you need without opening them. It saves time from your precious vacation.
It also saves up space. You can fit all in your suitcase space without overloading it. Therefore it is one of the high demand travel accessories for women.
Hanging toiletry bag
Everyone needs a toiletry bag. It's the need of the hour while traveling. Women, especially, need a toiletry bag for emergencies and grooming.
This hanging toiletry bag is a game-changer for traveling women. It is one of the most important travel accessories for women. Women need to be all ready for pictures while traveling to beautiful locations.
You can easily keep your lotions, power foundation, shampoo, shaving items, aftershaves, conditioners etc. There. A good toiletry bag comes with separate pouches and compartments. You can easily hang it up anywhere- hotel closet rod, door knob, towel hook, airport bathroom door to use when you want.
Toiletry bags are usually made of premium-grade materials like polyester. It keeps damp items easily in the suitcase as well. You can store them and don't have to worry about bad smells or wetness.
You can pack toiletries easily in it. It lays flat or folds up as you wish. You can see through the pockets and avoid digging through every compartment. It saves your time and keeps clutter free and ready.
Travel jewelry organizers
Most Women are a fan of accessories and jewelry. They need to carry some jewelry to match with outfits while travelling. We pack them, and they either get tangled or mix up together. It makes it all useless and time-consuming. 
The travel jewelry organizer is a brilliant solution to all these problems. The travel jewellery organizer comes with compartments for different jewelry items. You can place your rings or earrings in specific positions.
There are buttons to keep your necklaces from tangling. Now you can keep all your jewellery in good condition throughout your travel.
Safety locks
While looking for best travel accessories for women, first thing comes to your mind is safety and security of your things during travel. It is wise to carry safety locks while travelling. This travel accessory is a must-have for all, especially women. 
It would be best if you keep your luggage safe no matter what. It contains passports and valuable items. The safety of the luggage is a top priority for all travellers. Here safety locks come across as a hero.
You can roam freely without worrying about losing your cash and stuff from luggage with safety locks.
Swiss knife
Women need a Swiss knife for protection and utility during their travel. Of course Swiss knives can be used as weapons! It is a great travel accessory. Whether trekking or camping, it helps you cut a rope or any other item.
A Swiss knife is a multi-utility item. It would be best if you always kept it during your traveling days. You can use it for various purposes. It is surely useful on your travel. Among all necessary and self defensive travel accessories for women, this comes.
Eye mask
Getting a beautiful sleep is better for everyone. If we can get some sleep during our travel, it saves energy. We can use it to visit places and enjoy ourselves better.
An eye mask helps us sleep peacefully on flights, cars or trains. The eye mask blocks light, helping us get a good sleep during traveling.
It is super soft and comfortable for travel. It also allows your eyes to blink freely. It is ideal for frequent travelers. You can choose them in your favourite colour.
Power Bank
Women must have their phones and electronic gadgets always charged for safety purposes. If your phone battery dies in an unknown place, it becomes very difficult for women. It would be best if you always carried a Power Bank while traveling to be on the safer side.
Finding a plug point everywhere takes a lot of work. It may be trekking or camping, or a bonfire. With a power bank, you are good.
You never have to spend time worrying about charging your laptops or phones. A power bank saves us in our day-to-day life also.
Inflatable neck pillow 
Long travel journeys can be tiring and sometimes uncomfortable. Sleeping while traveling can cure a lot of stress and save us energy. Still, we all find sleeping on the flight or in a car difficult.
The Inflatable Neck Pillow acts as a hero here. It is the best solution to your sleeping troubles. You can easily carry an inflatable neck pillow, saving your suitcase space. Puff your pillow and have your much-needed sleep.
It gives you comfort to another level. It gives good neck support to you. You can also use it as a pillow if you don't like the pillow in the hotel.
Conclusion
We go to visit different places and explore new cultures and traditions. We need time, energy and comfort to enjoy the vacation. These travel accessories for women are among the top few on the list one needs. Please consider this article while traveling. They are essential for women, especially to have safe and comfortable travel.