Have you ever visited any offbeat tourist destination? Do you love a combination of hill, forest and river?
Offbeat tourism is trending now. People love to explore offbeat places instead of crowded ones.
Sittong is one of the most popular Darjeeling offbeat tourist destinations attracts tons of nature lovers every year.
If you plan Darjeeling offbeat tour, Sittong must be in your bucket.

Here in this article I am going to reveal Sittong sightseeing for you.
Haven't you heard about Sittong? Sittong is a hamlet near Darjeeling, the queen of hills.
The tea gardens, lakes, pine forests, orange orchards, waterfalls, and monasteries make you mesmerize if you are a true environmental activist.
Sittong is also ideal for wildlife photographers, introverts, and city people who want to experience village life (especially in any hill area).
Through the post, we will guide you to sittong sightseeing with all must visit spots.
Offbeat and Amazing Sittong Sightseeing
Have you visited Darjeeling several times, and now you want to enjoy some offbeat places in its heart? Darjeeling is undoubtedly a significant tourist attraction in West Bengal and India.
Those who love offbeat places have reached the ideal place where they would be satisfied with a perfect winter or holiday destination. 
Are you not crazy about having offbeat sittong sightseeing standing in the heart of Darjeeling with trees filled with oranges? Please tell me about the sightseeing places we'll cover here.
We suggest readers be attentive and follow the descriptions of those wondrous places.
Ahal Dara – The Hidden and Virgin Gem Amidst the Hill Station
Most of you have yet to hear of Ahal Dara. It should be your next destination if you are searching for a place to breathe freely, live in greenery, want a heavenly view, and want to take pictures and make reels.
Ahal Dara is becoming renowned daily; the Ahal Dara viewpoint is attracting tourist lovers.
Would you like to be the next person to explore one of the great offbeat sittong sightseeing? And wants to make others fall in love with its calmness? Then it would help if you visited the place first. It's the first offbeat sittong sightseeing place.
Of course, traveling to the beach or places full of crowds are good. However, isn't exploring some unexplored corners with vast flung mountains more peaceful and romantic?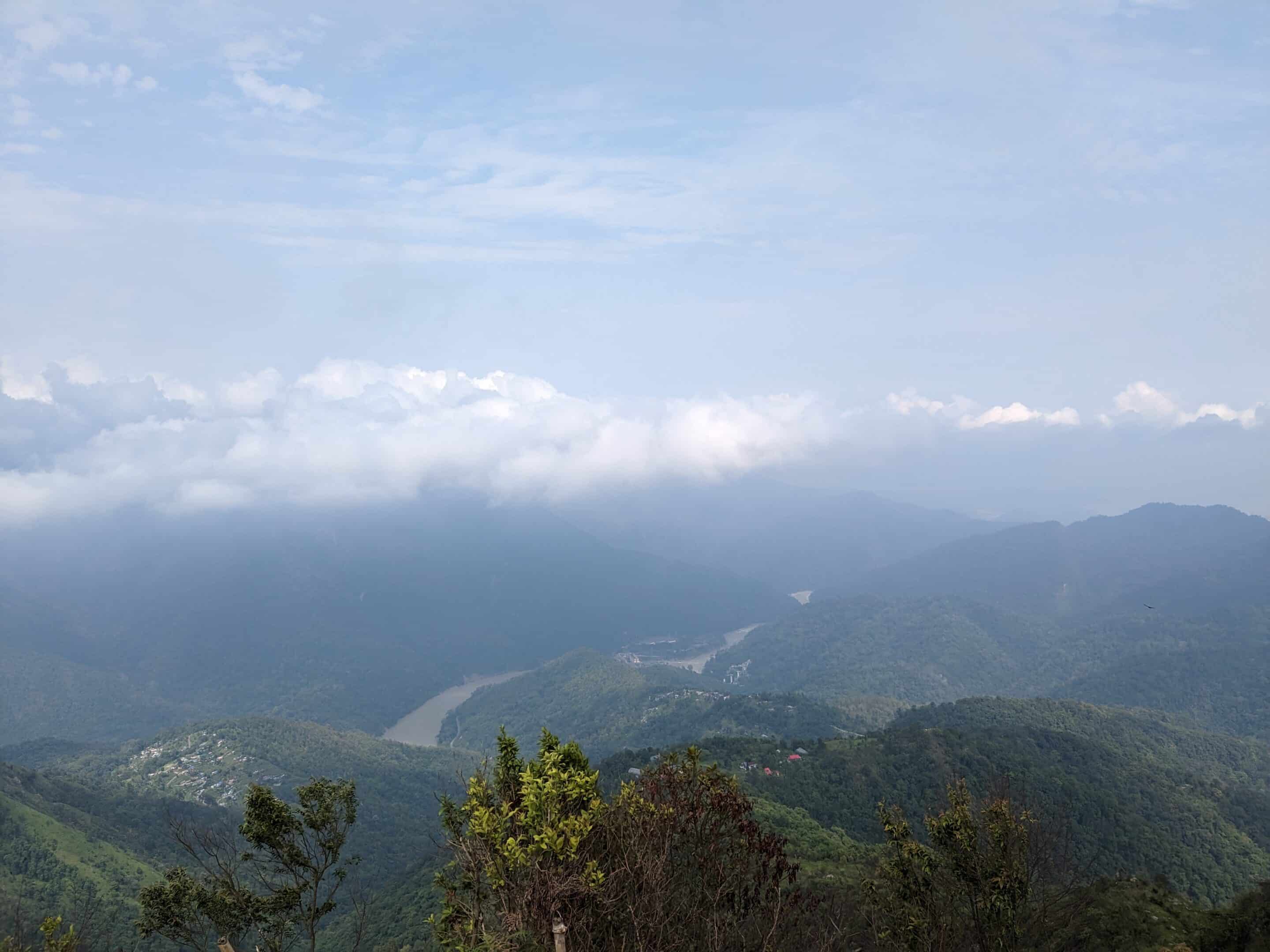 Imagine waking up in a room with open windows, chirping birds, and sun rays from the mountains. Doesn't it sound satisfying? If you can be so relaxed just imagining things, how much will you be satisfied by having it for real?
Where exactly is it?
As the content is based on offbeat sittong sightseeing, it is clear that Ahal Dara is in Sittong. There is a hill called Shelpu Hill, and Ahal Dara stands there. Ahal Dara viewpoint offers a breathtaking Sunrise view over Kanchenjunga.
Local regions choose the place as a picnic spot.
Adventure lovers come to the place to hike.
Nature lovers enjoy its serene green beauty with calmness.
Sittong Orange Orchards – An awe-inspiring view
Once you thoroughly explore the Ahal Dara, you should prepare to explore another wondrous thing of sittong. Just a few kilometers away, there are Orange Orchards. It comes under another primary offbeat sittong sightseeing place.
Everyone here should know Sittong is famous for producing oranges in huge numbers.
Have you seen orange trees initially, from very close? If you haven't, you will do it by reaching this spot.
The village conveys uncountable orange trees. We suggest tourists reach the spot in October-November. It is the time when the trees bear fruits that touch the ground, and it looks like a paradise.
Sittong Orange Orchards, one of the fantastic offbeat sittong sightseeing spots, is easy to find.
Ask yourself honestly, would you let such a great opportunity from your hand when you are just a few steps away from it? So, take advantage of sightseeing at this place.
Birding Latpanchar
Latpanchar in Sittong might be considered heaven for wildlife photographers or birdwatchers. Are you one of them?
Once you complete sightseeing at Ahal Dara viewpoint and Orange Orchards, your next wondrous offbeat sittong sightseeing spot should be Latpanchar.
Visitors don't need to walk miles or need any vehicles to reach the location. It's very close to the last two spots. You can spend some time tracing rare kinds of birds that you have never seen.
Are you interested in learning about the common birds visitors see here? Then let us tell you.
The commons birds include Sultan Tit, Red-headed Trogon, Orient Hornbill, Darjeeling Woodpecker, Rufous Hornbill, Long-tailed Hornbill, Oriental cuckoo, Chestnut-headed Tesia, Black-throated Sunbird, Green Magpie visit the spot.
Namthing Pokhari
Exploring offbeat sittong sightseeing is complete with taking a glance at Namthing Pokhari. Pokhari means Lake in the local language. It is a picturesque lake located at Selphu Hill and Lal Mahaldiram Road.
Pine lines surround the Lake, making it look more outstanding. The Namthing Lake remains dry in winter and fills in during the monsoon. It reminds us how beautiful nature and its creator is!

In summer, the Lake conveys various species of grasses that seem like the Lake wears a thick blanket. It portrays a unique sight of the Lake. The eyes can capture different species of fauna, flora, and Himalayan Salamanders, a rare Himalayan creator.
Ask yourself, do you want to miss such an atmosphere? If you do not want to, then make sure to explore the Lake.
Panch Pokhari
Though Namthing Pokhari is one of the most great offbeat sittong sightseeing spots, Panch Pokhari is another beautiful spot in Sittong.
Do you want to know what it means? It has two split meanings. The first word Panch means five in English and Panch in Bengali or Hindi, while Pokhari means Lake (mentioned earlier).
Five ponds or lakes have made it, and it is a must-visit offbeat sitting sightseeing place.
Lakes that take birth in the lap of mountains naturally attract everyone. It's one of the natural beauties of Sittong. By exploring the Lake, tourists can observe its fantastic atmosphere, the waterfalls from the mountains, and more amazing sights.
One of the best tourist spots, Panch Pokhari, is established in the lap of Jugal and Himal Dorje Lhakpa. The water source of the Lake is from river Indravati.
Do you want to know more about the Lake? Learning about a place in detail makes us wish to explore the site as soon as possible. It helps us convince people to visit the place.
Locals and tourists also consider the Panch Pokhari as a pilgrimage spot.
Do you want to look at the Lake from a perfect place? Then gradually walk through the tea garden beside it and explore it entirely, including five lakes.
Sittong Monastery
Exploring the best offbeat Sittong sightseeing places can only be completed by reaching Sittong Monastery. Hill stations have monasteries within the area; like other hill spots, Sittong has a sanctuary. The mentioned monastery is one of the oldest monasteries standing in Darjeeling.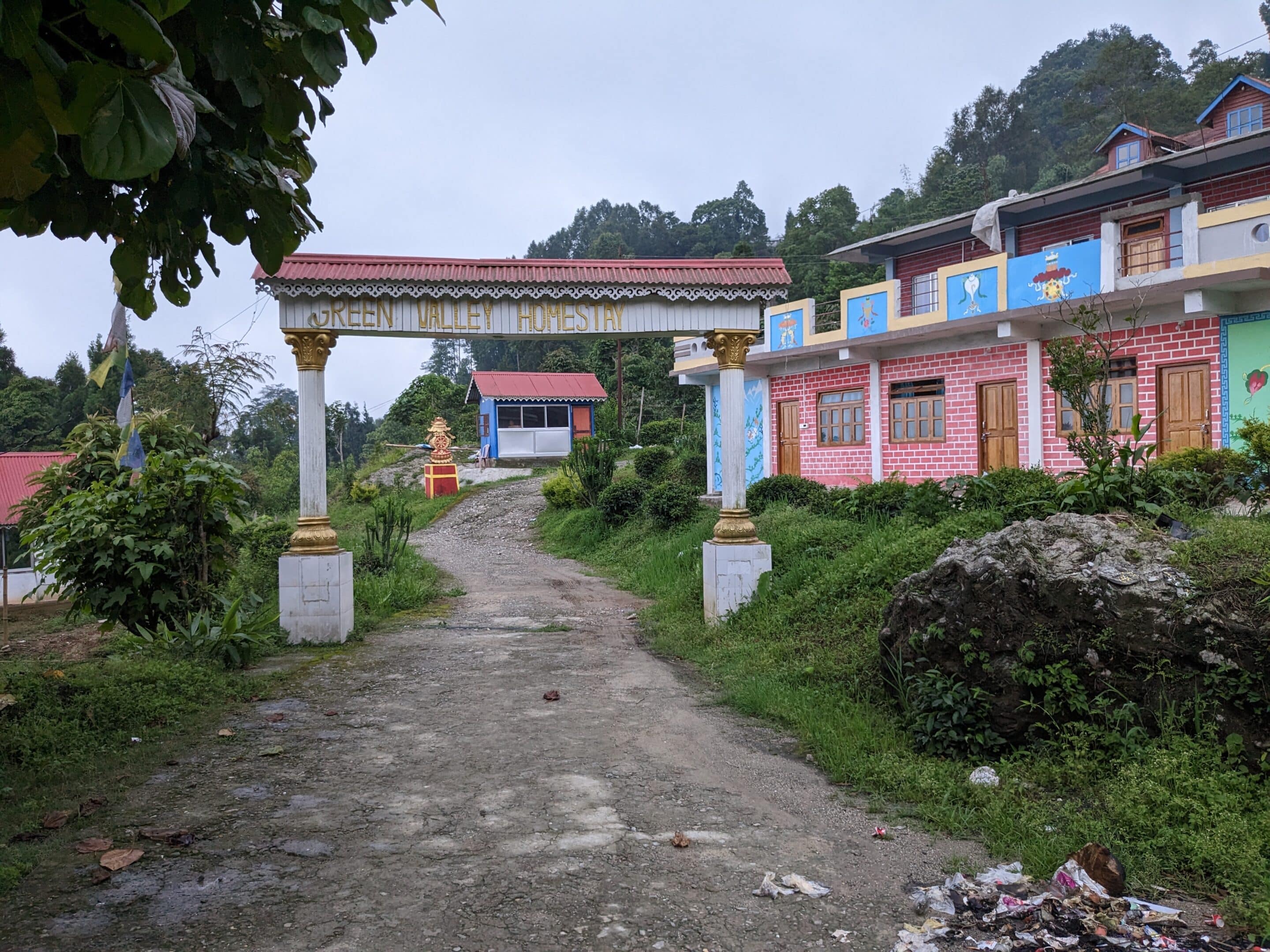 The monastery is a 350 years old Buddhist monastery located in Sittong, near the village of Tham.
It is astonishing to note that the monastery is made of mud and bamboo. You might be thinking, how can a sanctuary made of bamboo and mud last more than three centuries? So do you prefer to see it yourself rather than in pictures?
It has two local names. One is Lepcha Monastery, and another is Mana Monastery. We said it so you understand these two names.
To know the monastery's history, you must meet the Pashan Lama. He is a short man who alone has looked after the sanctuary for years. The monastery allows people to take off their shoes outside the monastery.
If you want to regret anything after returning from Sittong, then please visit the monastery and play inside. 

Jogighat Steel Bridge
Sittong has three parts, Upper Sittong, Middle Sittong and Lower Sittong. Jogighat is in the lower Sittong.
While you are planning to visit Sittong from either Siliguri or New Jalpaiguri, or from Bagdogra, you (may) will cross the Jogighat Steel Bridge.
Over the Riyang River, the Jogighat Bridge connects Sittong with Mungpoo (Mungpu). Mungpoo is a tranquil hamlet with the great Rabindranath Tagore's Summer retreat.
Let's come to Jogighat Bridge, In 2015, the Yogguru Baba Ramdev inaugurated this bridge.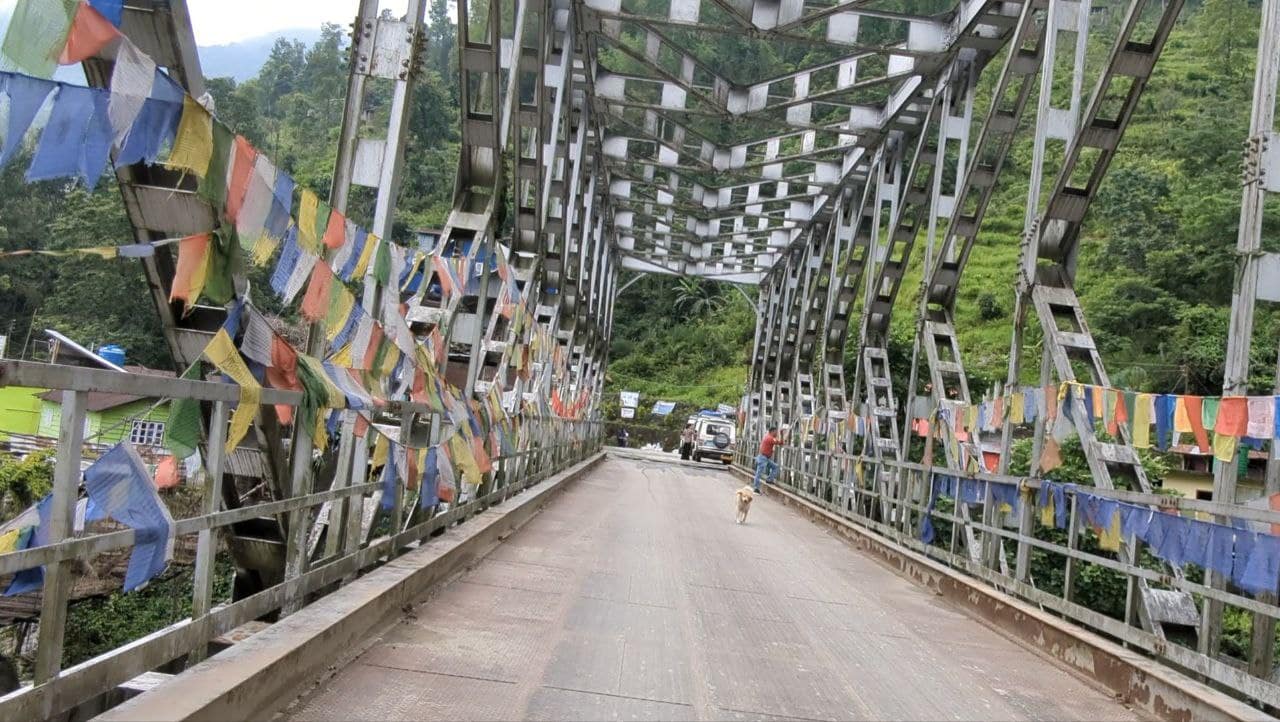 Before this steel bridge, people used to cross Royang river using a Woden bridge.
Jogighat bridge is also popular for its tranquil and pleasant ambiance. If you are planning to visit Sittong or Darjeeling offbeat, visit Jogighat bridge.
Conclusion
A trip over the supreme offbeat Sittong Sightseeing places will satisfy you. It's the perfect holiday or break destination for those who want relaxation. The fantastic atmosphere of the location, high altitude peaks, woods, lakes, and orange trees can provide peace to anyone's needs.
So pack your bags and explore Sittong corners, which are still unknown to most people.