Do you want to experience the snow-capped mountain with a hot cup of tea? Then Darjeeling is calling you. Offbeat destination near Darjeeling brings Peace to your mind.
The 'Queen of the Hills ' is always ready to welcome nature lovers. In the early morning, the sunrise wishes good morning to you.
And then, if you want to watch the sights, the famous toy train will provide you with the best ride. If you are a photographer, then the views of Darjeeling will make you happy.
The Buddhist Monastery calms nature and your mind also. Are you a tree lover? Please visit the tea – garden.
You will get the best tea in Darjeeling. If you are lucky, then snowfalls are your blessing.
The beautiful Tiger Hill will give you the best sunset and sunrise views.
The natural view, the old toy train, the royal Darjeeling tea, and the vast tea garden make our own Darjeeling a paradise.
If you want to witness the sacred earth, a trip to Darjeeling has to be a must-view place on your list.
20 Must Visit Offbeat destination near Darjeeling
In search of Offbeat destination near Darjeeling , I've found 20 beautiful and less crowded places. These list may encourage your hunger to become a perfect wanderlust.
Our team research and present those places those seems to be genuine offbeat. If you have other suggestion, comment below. Let's look at the popular places once.
Tiger Hill
Sandakphu Peak
Tinchuley
Lepchajagat
Batasia Loop
Tenzing Rock
Observatory Hill
Chatakpur Eco Village
Yuksom
Mirik
Dooars
Lava Lolegaon
Lamahatta Eco Park
Kurseong
Takdah
Rimbik Village
Sittong
Bara Mangwa and Chota Mangwa
Rishyap
Sukhiapokhri
Tiger Hill
Tiger Hill is the name of one thing that gives you the most fun. Tiger Hill is there for you to provide the best shot of sunrise and sunset. Do you want to experience nature very closely?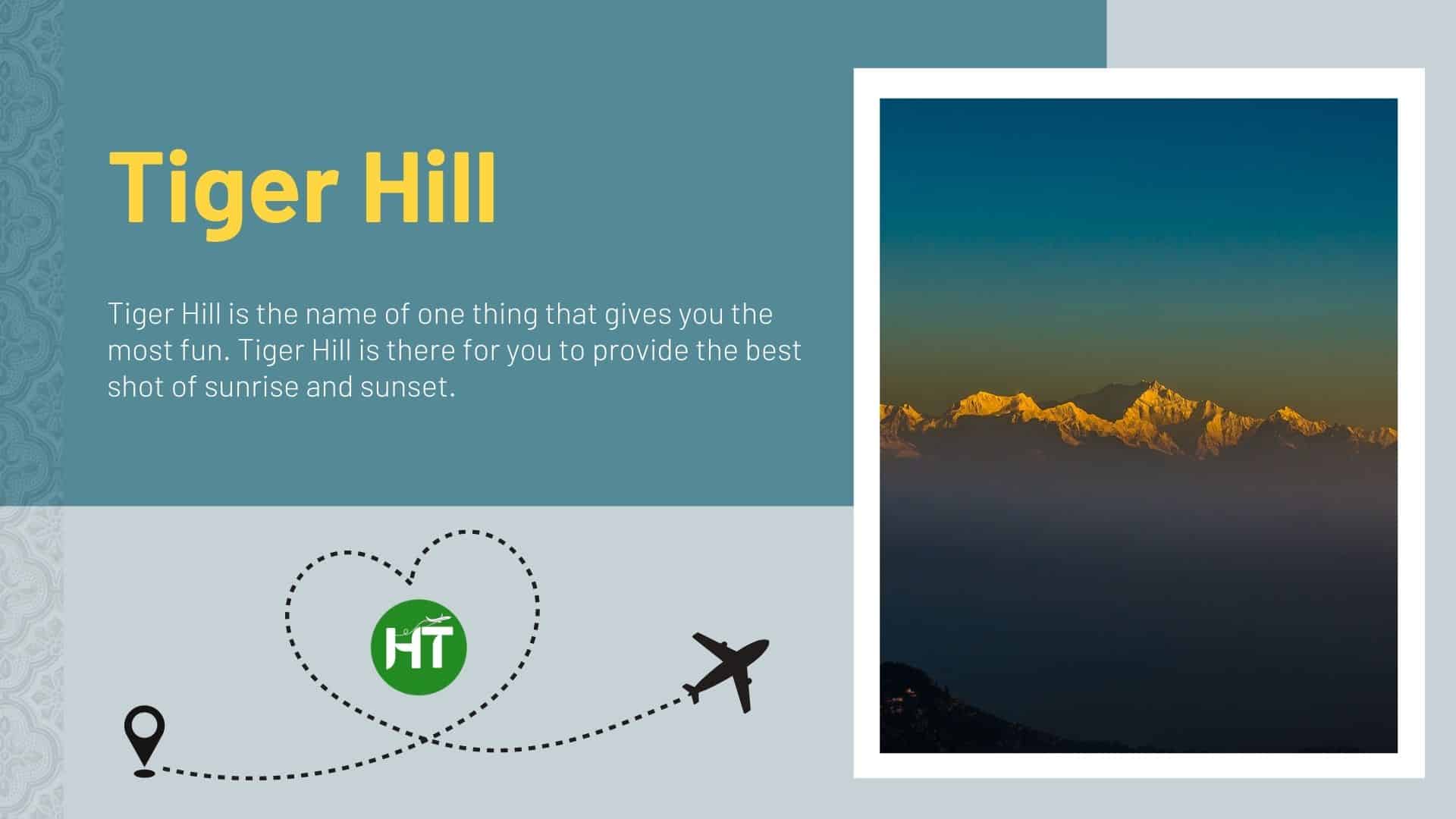 Then 2590 meters, Tiger Hill is the most famous offbeat destination near Darjeeling.
Watching the sunrise will calm your mind. Viewing the sunset from Tiger Hill will heal your mind. At dawn, the day's first sunlight shades upon the twin peaks.
The first ray of sunlight paints these snow-clad mountains orange. You should take advantage of this splendid experience.
Sandakphu Peak
Among offbeat destination near Darjeeling, Sandakphu Peak stands tall. The Sandakphu peak is also there to give you more experience.
If you reach there, this paradise will give you a warm hug. Do you love to go trekking? Then go to Sandakphu Peak. Sandakphu Peak and Mount Everest, and Mount Kanchenjunga will say hello to you from there.
The mountains are full of snow. You can have your best time here.
These offbeat destinations in the Singalila bank will charm you. You will witness the best view of Mount Kanchenjunga here.
This is also the most popular trekking place in Eastern India. You should not miss trekking here.
Tinchuley
After 2015, Tinchuley becomes one of the popular offbeat destination near Darjeeling . You know Tinchuley is called the jewel of Darjeeling. It is a new offbeat place in Darjeeling.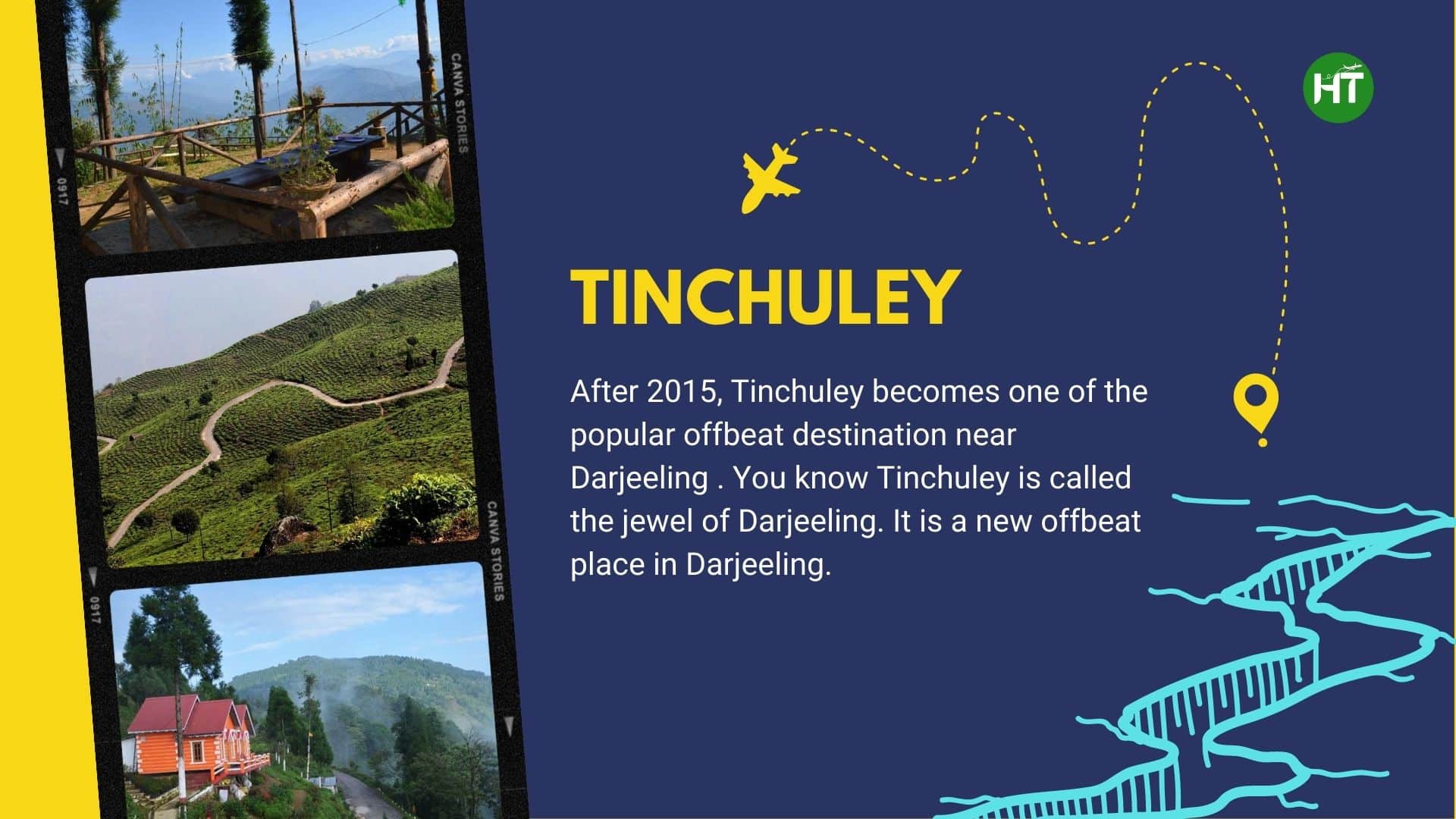 Are you an offbeat nature lover? Then Tinchuley would be a dream destination for you. Tinchuley is an eco-friendly village near the Teesta river.
In this village, there is a tea garden and an orange orchard. And you can also see a view of Mount Kanchenjunga from here. Do you want to spend some relaxing time in villages in Darjeeling?
Then it would be the best offbeat place in Darjeeling for you.
Lepchajagat
Do you also want to spend time in an offbeat destination near Darjeeling amid a forest?
Then Lepchajagat is waiting for you. Oak trees, Pine trees will surely change you into a forest lover.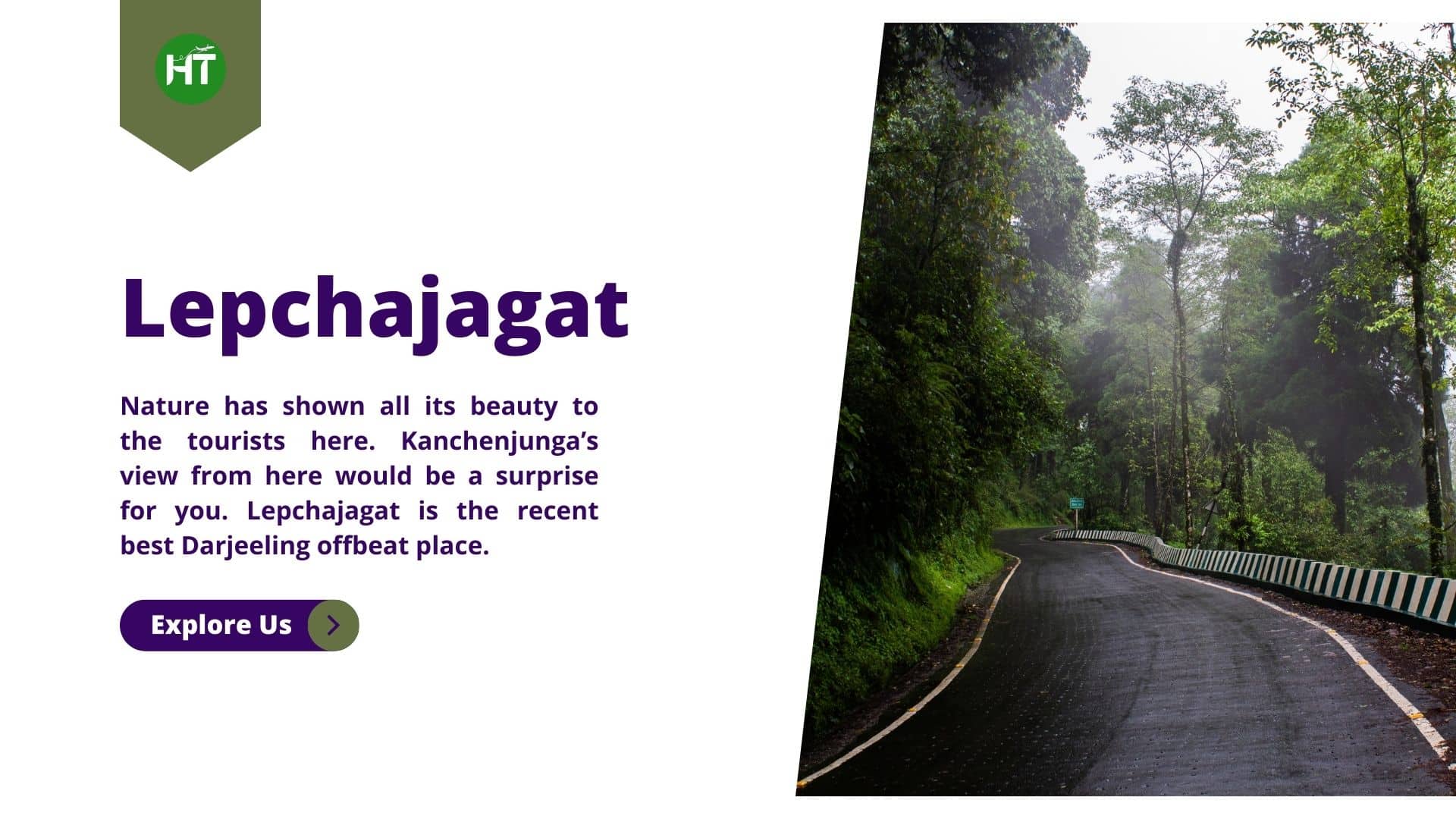 It is a wild forest, but it will help your mood to love nature.
Nature has shown all its beauty to the tourists here. Kanchenjunga's view from here would be a surprise for you. Lepchajagat is the recent best Darjeeling offbeat place.
Batasia Loop
Batasia Loop is the most famous offbeat place in the Darjeeling district.
It is a railway loop in Darjeeling. It is situated below the Ghoom station. Are you fond of train journeys? Then this place will mesmerize you.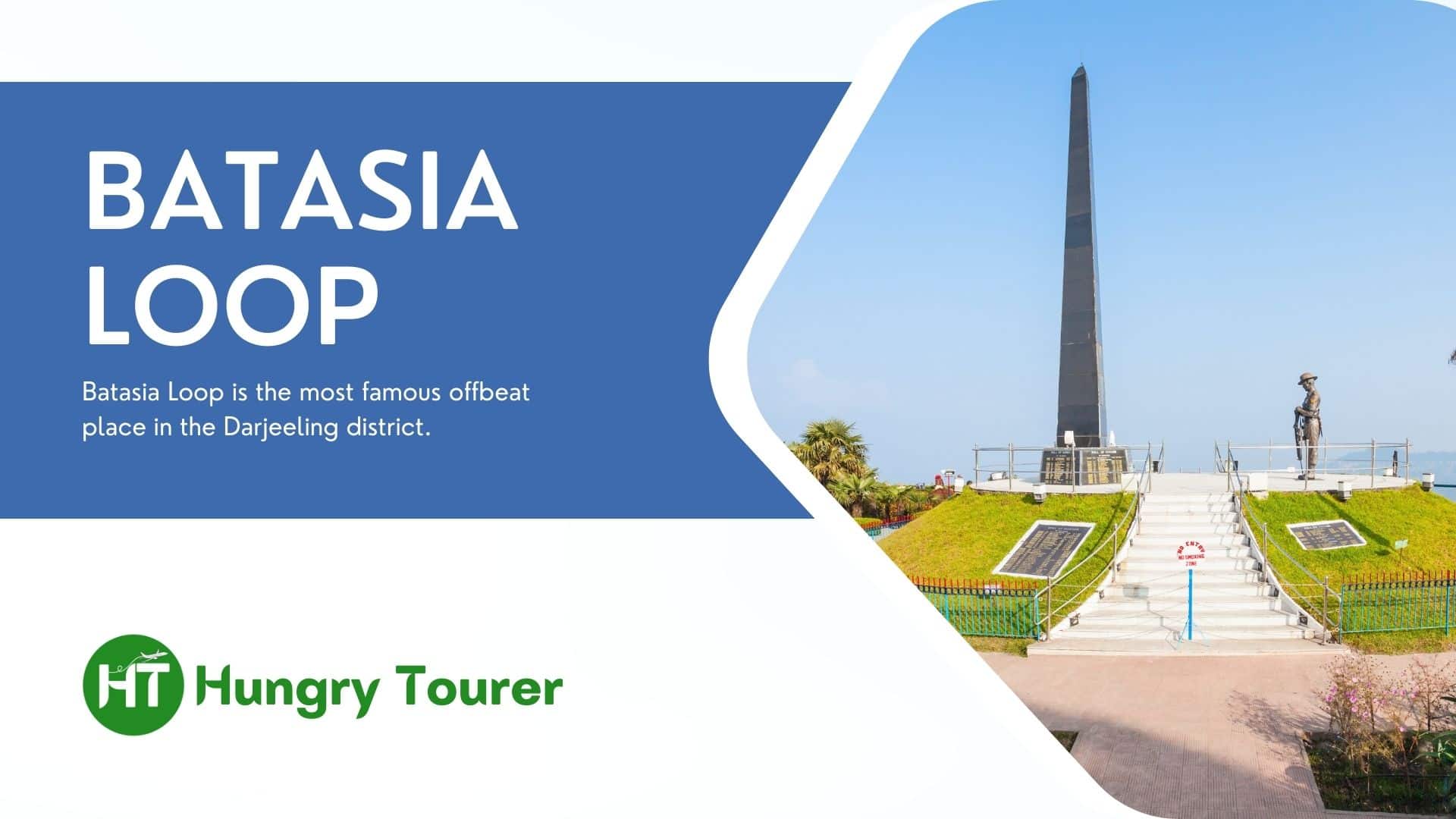 This unique railway wraps around itself through a hilltop tunnel.
You can get a bird's eye view of Darjeeling from here.
You will be amazed to see the snow-clad Kanchenjunga mountain from here.
Do you love flowers? A beautiful flower garden surrounds the loop. Batasia Loop's natural beauty is unmatched.
Tenzing Rock
Tenzing Rock is a very popular Darjeeling offbeat place. It is the only natural rock climbing site among Darjeeling's offbeat places.
Are you an adventure enthusiast? Then this site is a paradise for you.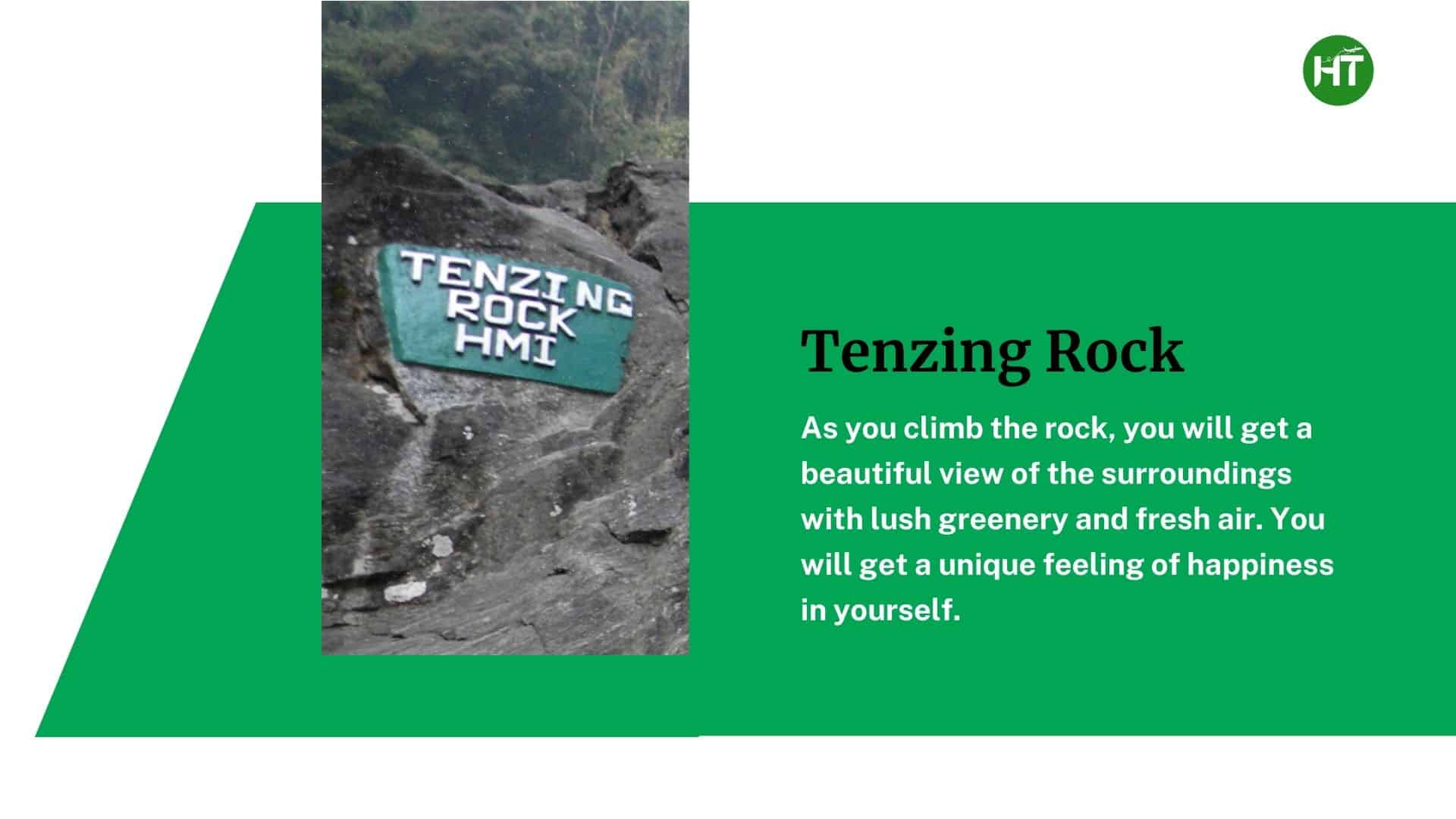 You can also trek here. Do you want to get trained in rock climbing? It is also a training area for rock climbers.
You know this gigantic rock takes from the name of the mountaineer Tenzing Norgay.
As you climb the rock, you will get a beautiful view of the surroundings with lush greenery and fresh air. You will get a unique feeling of happiness in yourself.
Observatory Hill
The Observatory Hill is located above Chowrasta Square. It is a rising hill above Mall Road. Are you an adventure seeker who has religious beliefs? Observatory Hill is a must-visit offbeat destination in Darjeeling for you.
The view of the mountains will mesmerize you.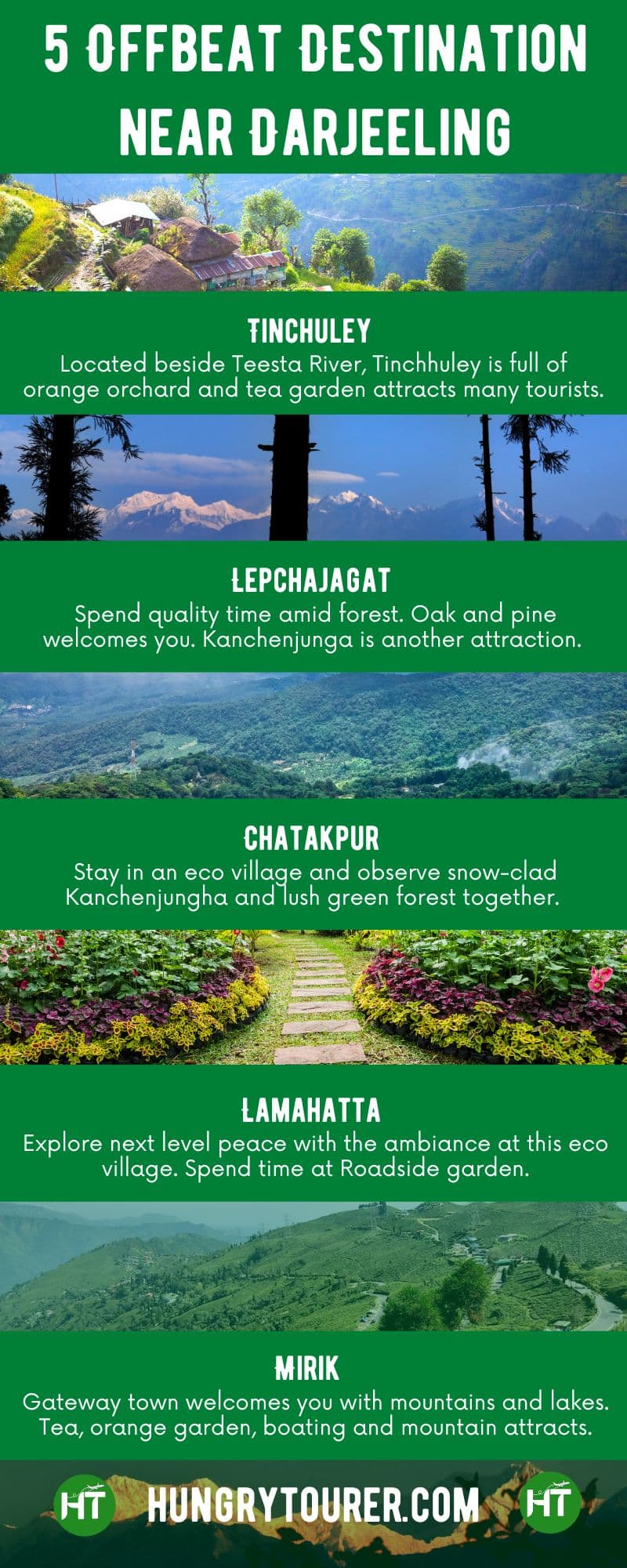 The Observatory Hill is the most sacred and ancient site in Darjeeling.
On the hill, there are several Hindu and Buddhist temples.
The Mahakal temple, the Kanchenjunga temple, and Tibetan Memorial Shrine are situated there.
Chatakpur Eco Village
Are you a nature lover? If you are, then Chatakpur village is a paradise, an offbeat destination in Darjeeling for you. It is located within the Senchal forest area.
You will simultaneously get a spectacular view of the snow-clad mountain Kanchenjunga and the lush green forest.
Are you tired of your city life's business, pollution, and congestion?
Then Chatakpur Eco Village is undoubtedly your heaven. It has all the elements of simple living and picture-perfect scenery. Chatakpur is a place to enjoy the beauty of nature.
Yuksom
It would help if you visited Yuksom as it is the best Darjeeling offbeat place to know the real meaning of amazement. It is a small beautiful village located in west Sikkim near Darjeeling.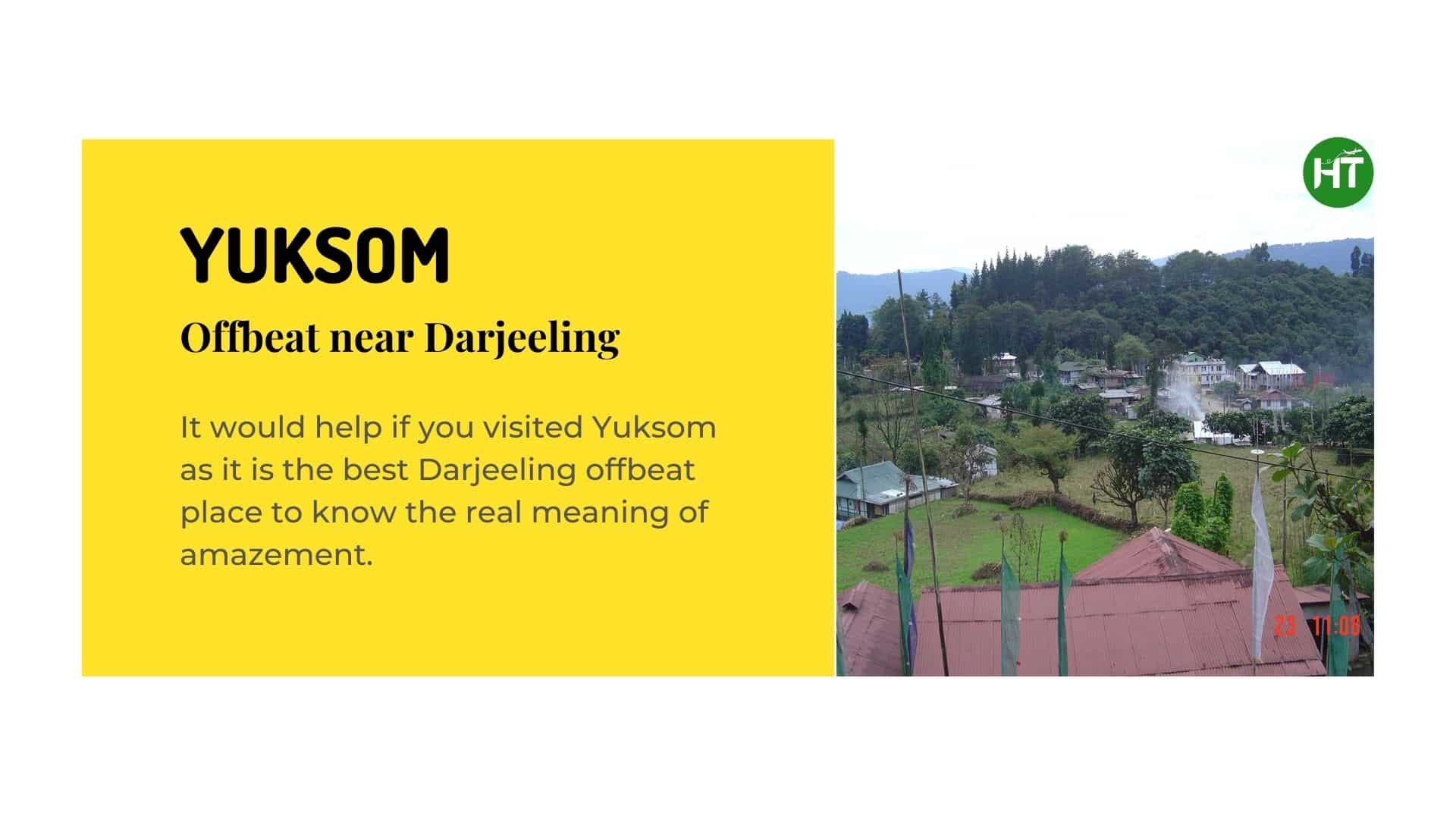 You can experience a breathtaking view of snow-clad mountains and landscape from here.
This village is a base camp for mount Kanchenjunga and an adventurous trek.
You must try the local cuisine of the Yuksom village.
Here you can see the beauty of Buddhist Heritage.
The waterfalls, the lakes, and the valleys are perfect refreshments for your soul.
Mirik
This gateway town will welcome you with mountains and lakes. Tea estate and Orange garden are also there to make your trip memorable. Do you love boating?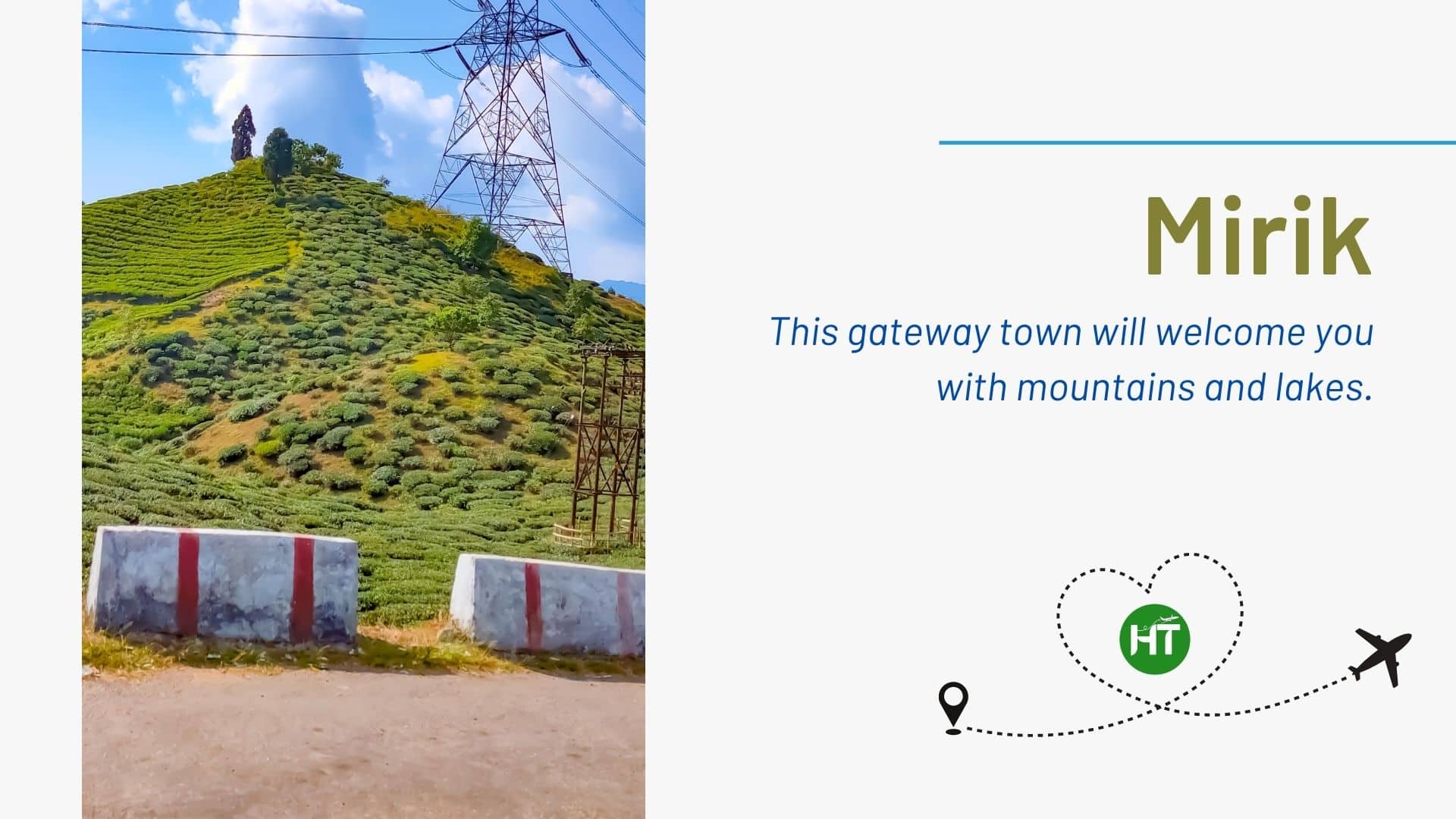 Mirik is a famous offbeat destination near Darjeeling. This places offers you a romantic experience of boating in Mirik lakes.
We know the Bengalis love their food. Don't worry! Many hotels in Mirik offer Bengali thali.
You can get soulful vibes from the temples here if you have a religious belief. You can see pine trees here. Are you a shopaholic?
Then you must go to Pashupatinagar.
The tea estate would be a delicious site for tree lovers. It would help if you visited this Darjeeling offbeat place.
Dooars
Do you know the meaning of Dooars? Dooars or Duar means "door. "Dooars is the Gateway of Bhutan.
You can not cross this Darjeeling offbeat place heartlessly.
Dooars is a heaven for nature lovers like you.
Dooars is blessed with a Tea garden, dense forest, and unique wildlife.
If you love a combination of forest and offbeat destination near Darjeeling, Dooars is ideal for you.
Lava Lolegaon
Are you a nature lover? Then you will surely love these places. You will get a beautiful view of snow-capped mountains from here.
It is a perfect getaway to refresh your mind in the laps of nature.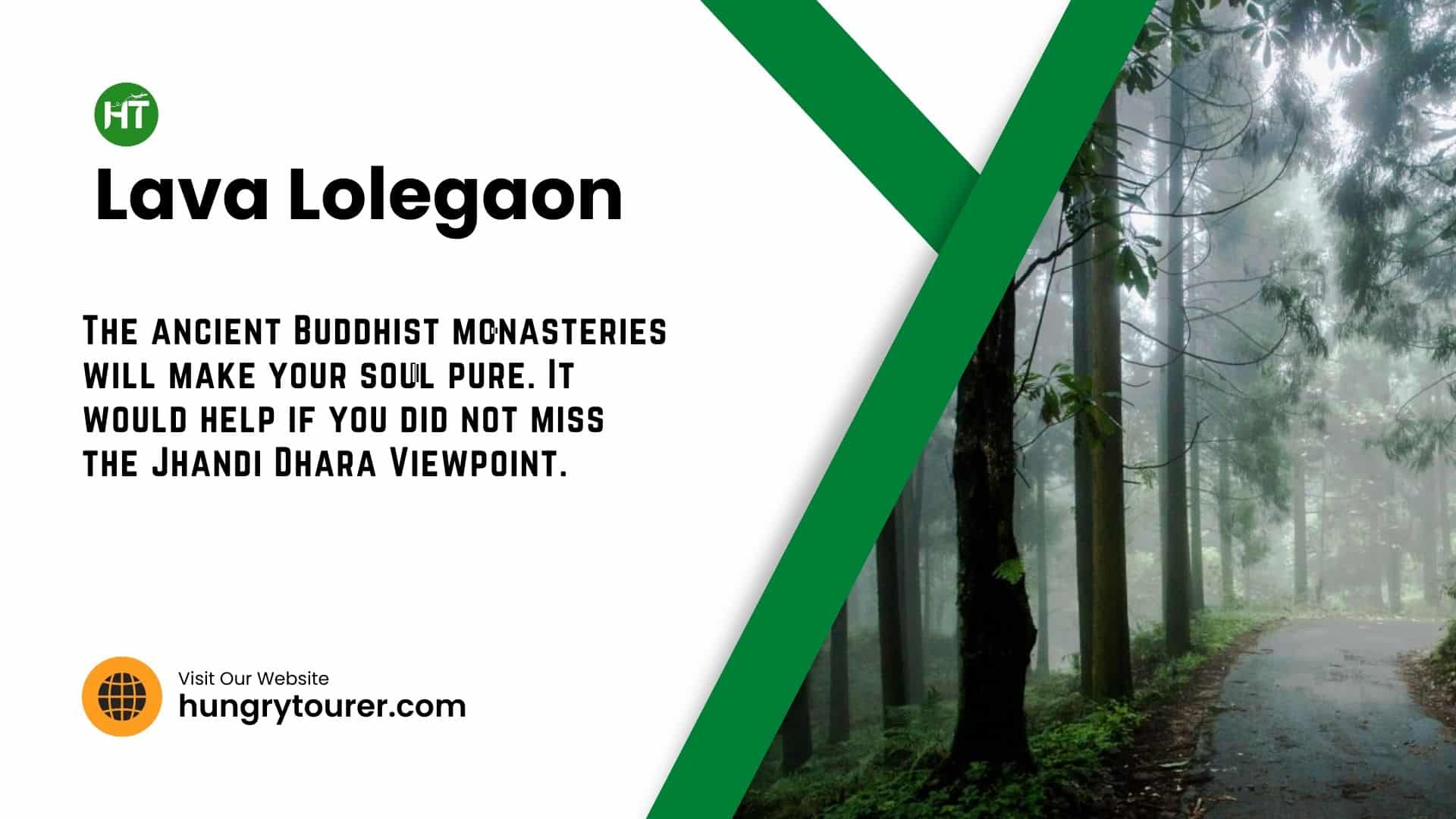 Lava Lolegaon is one of the famous Offbeat destination near Darjeeling.
The ancient Buddhist monasteries will make your soul pure. It would help if you did not miss the Jhandi Dhara Viewpoint.
Lamahatta Eco Park
Lamahatta Eco Park is a very famous offbeat destination near Darjeeling. Before going there, you should know the meaning of Lamahatta. Lamahatta means 'Monk's Hermitage.
Here you will get a vibe of balance between nature and man. This place is as peaceful as a monastery.
This eco-park has a dense forest of Dhupi trees and pine trees.
You know there is a man-made garden called 'Roadside Garden.
'In the winter, this garden is filled up with flowers. You can get white and yellow orchids there.
You can also have a great view of the mountains.
Kurseong
Have you ever seen any hill stations? If your answer is not, then you must visit Kurseong. You know Kurseong is called the "land of white Orchid.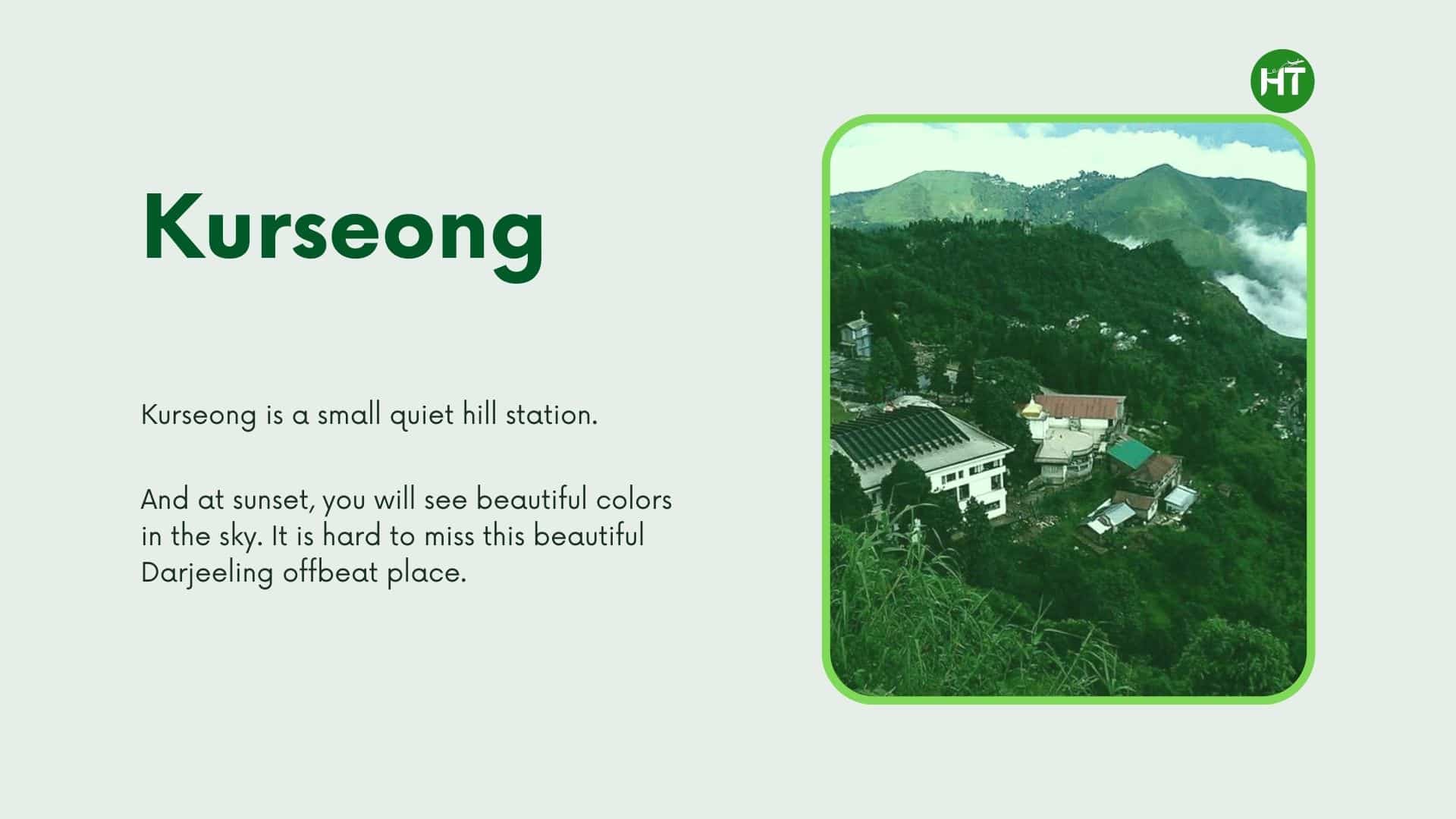 "Kurseong is a small quiet hill station.
Here you can enjoy the mild and pleasant weather.
So You can visit here any time of the year.
But in the rainy season, the rain god becomes generous here.
Are you love waterfalls?
Then the town won't let you down.
Oh, and the beautiful hill flowers Orchid make the place romantic.
Buddhist temples and Buddhist gompas will give a lovely vibe.
And at sunset, you will see beautiful colors in the sky. It is hard to miss this beautiful Darjeeling offbeat place.
Takdah
Don't you want an overly crowded hill station? Do you want to spend your time in a quiet hill station? Then Takdah hill Village will be a perfect Darjeeling offbeat destination for you.
This is a peaceful place in the mountains of Darjeeling.
And you can stay here in British colonial-era Bungalows.
This cloud-covered place will make you believe you are in your dreams.
Takdah Orchid center will give you a romantic vibe.
Takdah Monastery is a must-visit place. And also, Takdah tea estates are a paradise for tea lovers.
Read More: 10 Popular World Heritage Sites in India: 2023 and Beyond
Rimbik Village
Rimbik Village is the recent favorite Darjeeling offbeat place for adventure lovers. Are you planning to go trekking at Sandakphu? Then Rimbik must be your hub.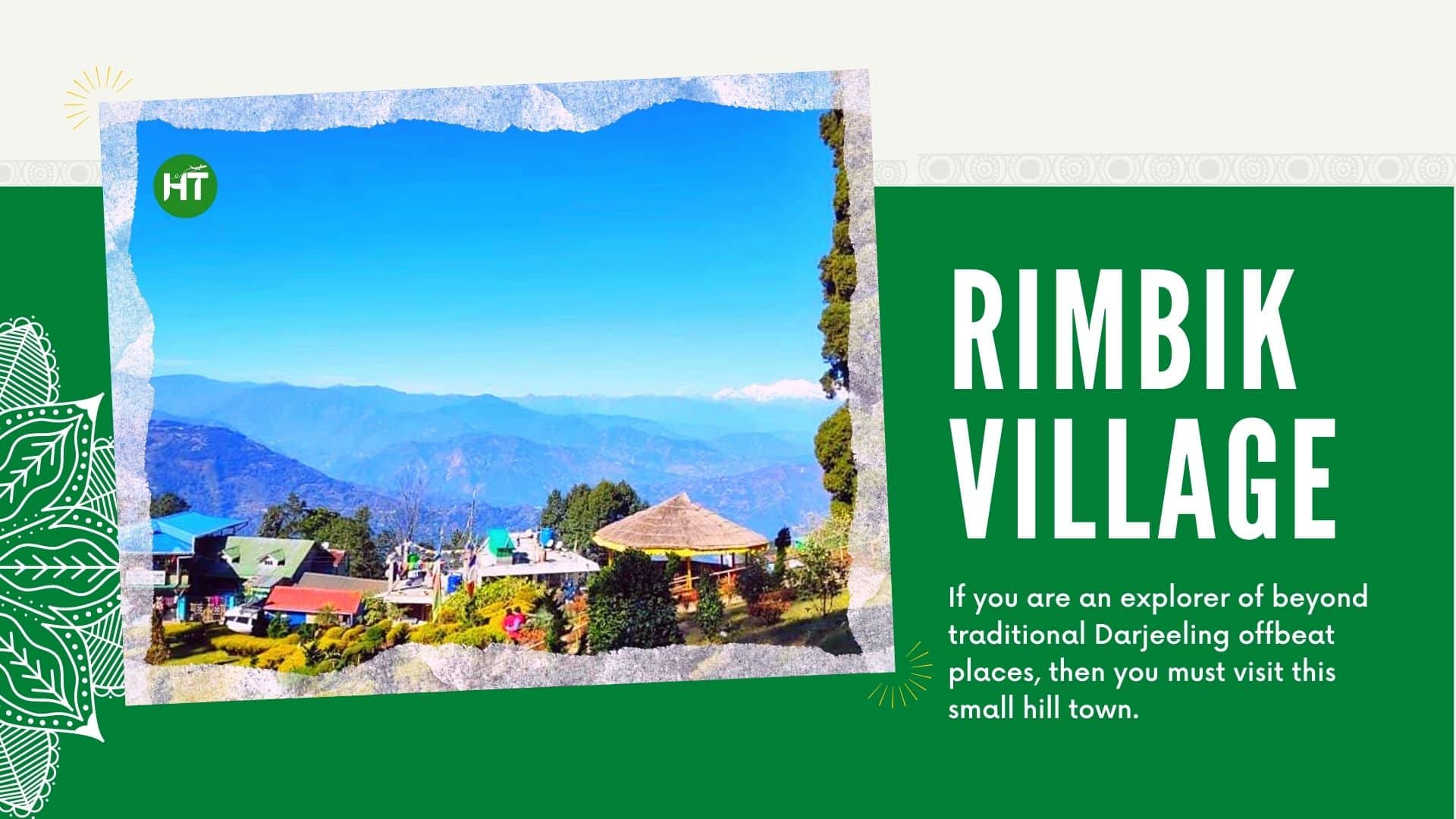 Here are not so many things to attract you.
If you are an explorer of beyond traditional Darjeeling offbeat places, then you must visit this small hill town.
Sittiog
Sittong will surely come to your mind if you want relief from summer. You can plan a holiday here. These orange gardens will shift your mood at work.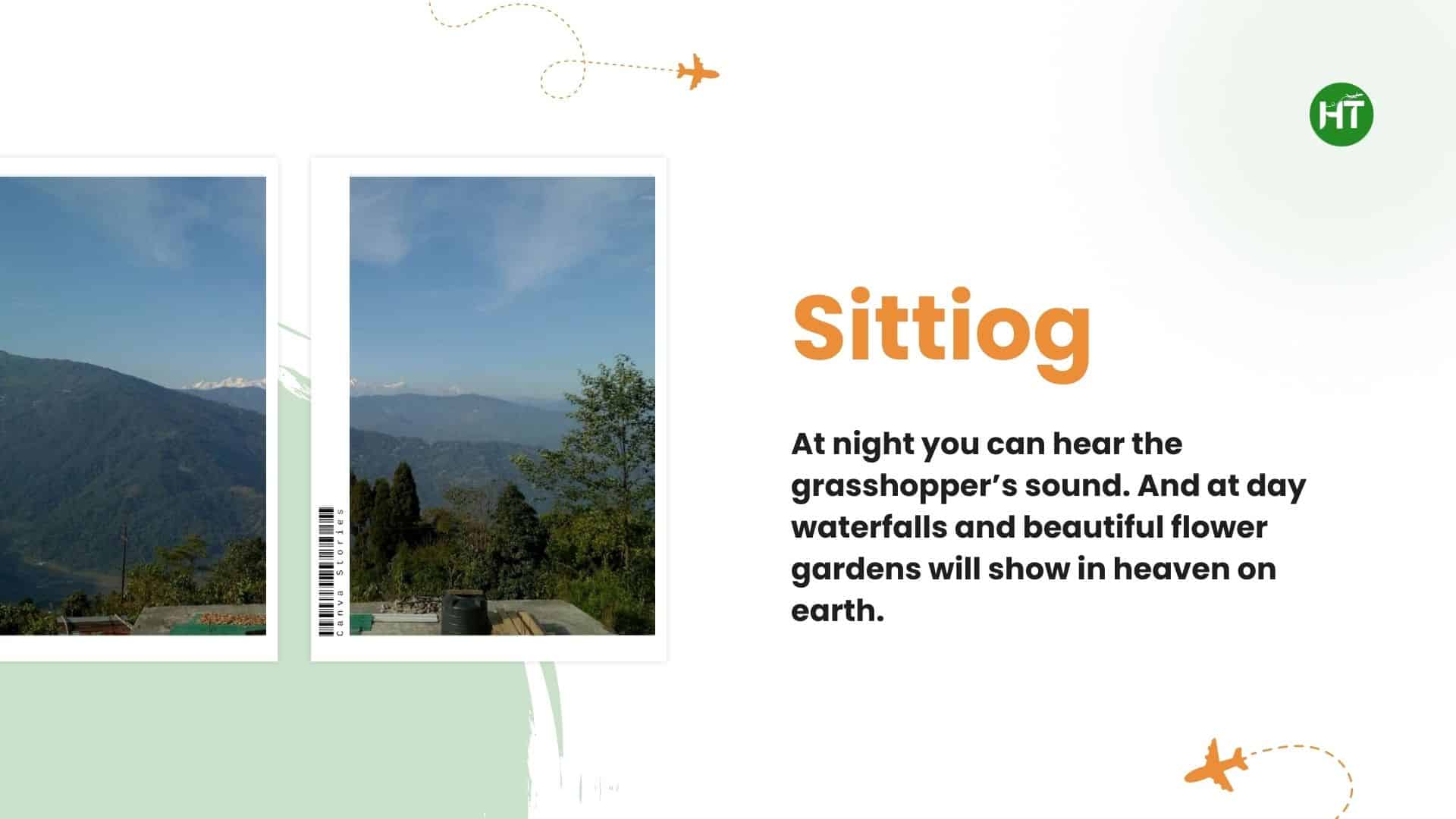 And the mangoes here will make you happy.
This Darjeeling offbeat place will provide relaxation to your mind and body.
Pine trees and eucalyptus trees are working together to solve your daily problems.
Because staying in a wooden house between them will complete your fantasy.
At night you can hear the grasshopper's sound. And at day waterfalls and beautiful flower gardens will show in heaven on earth.
Bara Mangwa and Chota Mangwa
Bara Mangwa and Chota Mangwa both are the recent Darjeeling offbeat places. You would love the weather in both areas. In Bara Mangwa, you can visit many farmhouses and gardens.
You will get a beautiful view of Teesta Junction and Kalimpong hills from Bara Mangwa.
In Chota Mangwa, you must visit the eco-tourism complex.
Here you will get rooms and different types of organic foods.
This place is also famous for its orange orchard. You can also get spiritual vibes from the Chota Mangwa monastery.
You will see various types of birds in both places. Their enchantment will amaze you.
Rishyap
If your eyes want to see more greenery, then Rishyap is ready for you. Small streams (rivers) have decorated this place for tourists beautifully.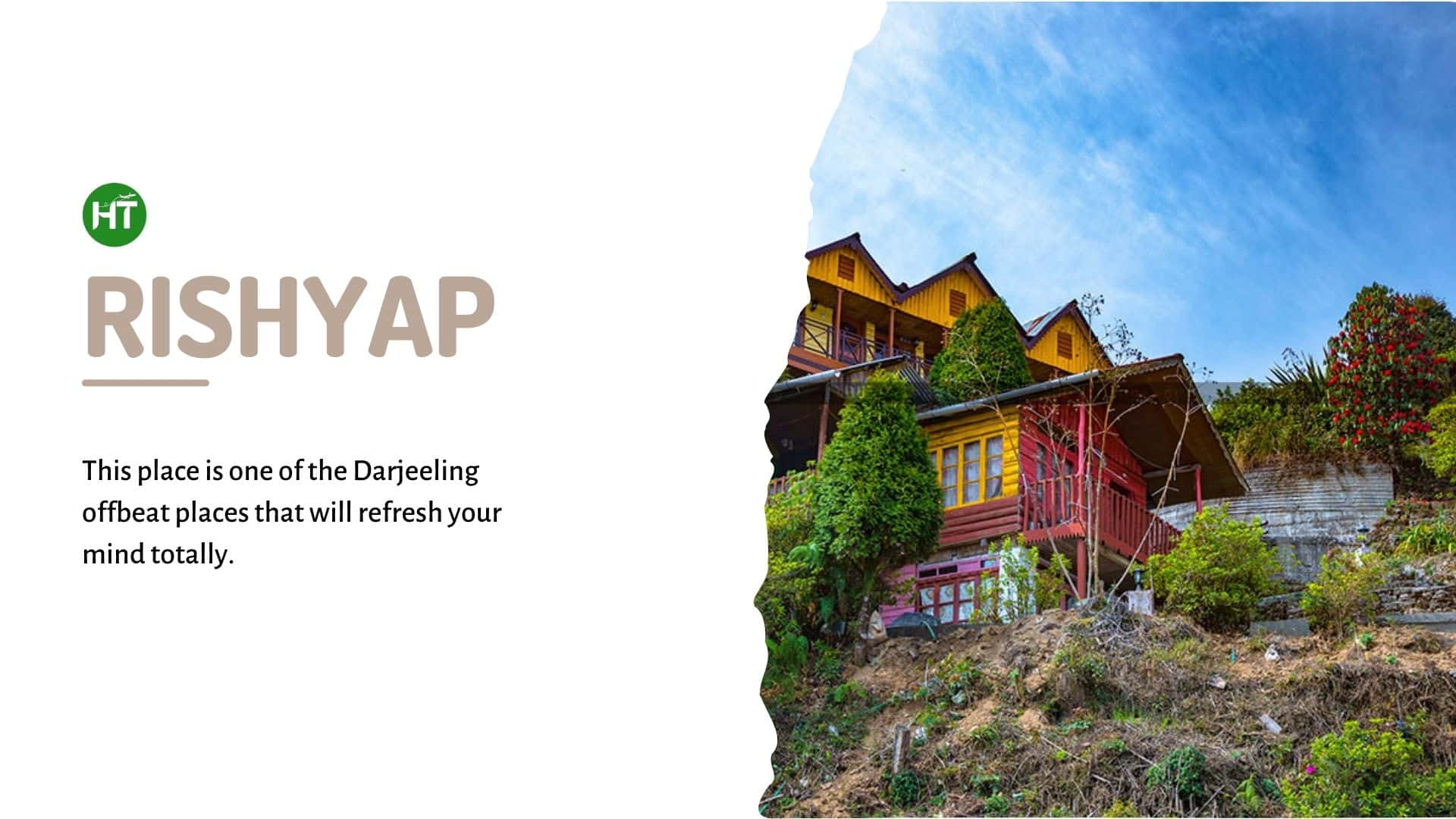 This place is one of the Darjeeling offbeat places that will refresh your mind totally.
Uneven green hills will welcome you from its heart.
Sukhiapokhri
Sukhiapokhri, or Sukhis Pokhari, is a nice small Darjeeling offbeat place. Are you planning your weekend holidays to refresh your mind?
This lovely hill town is perfect. In the spring, you can see blooming rhododendrons, also Hemlock and Magnolia trees.
You can also get a mesmerizing view of the mountains from Gurashey Forest Resort.
These are a few offbeat Darjeeling places you can visit to refresh your mind from the business of your daily life.
The beautiful views of the Himalayas can stop time for a while.
The green forest and valleys will give you new energy. You can get a fresh start in the laps of nature.
Conclusion
Offbeat destination near Darjeeling amaze you if you are looking a place far away of crowd. Darjeeling is getting crowded day by day. As a result people want to explore offbeat destinations at Darjeeling to spend their quality time. Once every wanderlust has to visit offbeat Darjeeling places that make another level of excitement and happiness. Those places really energies you.